Recommendation of PET
PET bottles/containers are the favorites and trusted by billions of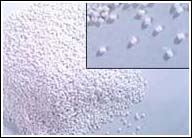 peoples all over the world for clarity, toughness and low weight.
PET bottles are unbreakable, hygienic, foodgrade and odorless, airtight and light weight.
PET bottles are most convenient for storing Beverage, Mineral water, Junices, Syrups, Squashes in the refrigerator. They do not creak or shatter even when kept in the freezer for long periods.
PET bottles are ideal for packing carbonated beverages, mineral water, cooking oils, juices, squashes, sherbets, pharmaceuticals, cosmetics ... the list is endless.
PET bottle keep food fresh and flavor intact.
Comparing with PVC, PE and PP bottles, PET bottles have the advantages such as better transparency, lighter weight (so lower cost), higher strength and no leakage.
PET (PolyEthylene Terephthalate) is linear thermoplastic, white but bluish resin made from terephthalic acid and ethylene glycol through poly-condensation.

As PET is a kind of transparent, wear-resisting and corrosion-resisting plastics with high strength and smooth finish, it is widely used for PET bottles of mineral water, juice, edible oil, pharmaceuticals, cosmetics, etc.


Specification of PET Resin/Chip/Granule
Melting Temperature:
254-256oc
Crystallinity:
>=45%
Carboxyl End Group:
<=20mol/t
Acetaldehyde:
<=3ppm
Density:
1.38~1.40g/mm3
Glass Temperature:
82oc
Grade:
Bottle Grade